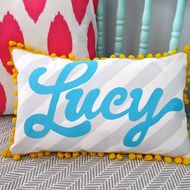 Babies are not sent from up above with their name tag stuck around their wrist. So, whatever name it is that you choose for them, it will reveal a lot more about you than you want issued. So, make use of all your high school research methods to find the right name for your baby, because more than your baby, it will be you who will end up repenting the next 50 years of your life. Want a sneak into exactly what your child's name will reveal about you? Let's get started.
If your Child has a Unique Name…
It means that you always yearn for the spotlight. Not just monikers, parents these days have been naming their kids with absurd ones lately and it doesn't seem like this trend is going to end any time soon. A lot of parents fall for uncommon names and try all sorts of combinations and permutations to come up with a unique name that only their child would be called by. This just shows how much you'd like to stand out of the crowd and let your child do the same. Well, it could also mean that you are creative. Besides, when parents ask you what your child's name is, they would want to know the background story as well and this does put you under the spotlight. And, parents of kids with unique names usually have ordinary names and were probably not noticed so much in school.
If your Child has an Old Name…
You are the conservative kinds. But, save heart, conservative does not mean that you are boring. A lot of people are picking old names for their kids so it is not a bad choice at all. These old names go so far back in times that they can actually sound fresh again if used for the future generation. The good thing about old names is that they are not made up and do not sound downright weird. And an old name today does also stand out as a unique one because they are not used on a regular basis.
If your Child's Name has a Creative Spelling…
You like to be different. A lot of parents have been taking the help of old names and putting their own creative spellings to alter them such as putting two Es in "Aneeta" instead of the more traditional "Anita". You could add silent H's, an "I" in place of traditional "E", etc. But, you have got to be careful not to go overboard with the mixing because you don't want to give your child a name that he/she would have to spell out to people for the rest of his/her lives. The changing of spelling is one way in which attention can be brought to the name, but it is not always in the good sense.
If your Child's Name is a Family Name…
You are a sentimental fellow. A family name has an emotional background to it and may therefore, not be as flashy as a name that you pull out of a list. If the name is traditional, people would not really know it is a family name till you tell them. But, you can for all the good reasons make slight changes to the traditional names by twisting them a little. You could honour your family tree by using family surnames as first or middle names. For instance, you could give your mother's maiden name to your daughter.
Whatever cool, unique, popular name that you choose for your child, just make sure that you do not get overexcited in trying something news. Take suggestions and give recommendations when making a list of prospective baby names.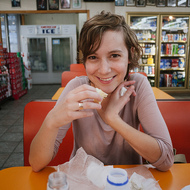 So you are in a new relationship and your head is in the clouds. But something about your boyfriend tells you that he's not that into you. In fact, your guess is that remnants of a previous relationship still haunt him. You don't want to be his rebound girl, though. If your man exhibits any or most of the behaviors listed below, he is still in love with his former flame.


1. He often talks about her
The most obvious telltale sign is that she is almost always on his mind. Does he keep bringing up her name and the things they used to do together when he's with you? Worse, does he mistakenly call you by her name when he's getting intimate with you, or in a heated debate?


2. He still keeps her gifts
The last time you dropped by at his house, you couldn't help but notice her photos and toothbrush in his apartment. It's okay to hang on to a trinket from your former lover but hoarding onto her gifts and belongings means he's hanging on to her through the objects that remind your man of her. Tell him that this bothers you, and if he doesn't discard of the stuff, it's time you moved on.


3. She is still his bestie
It is normal behavior to wish an ex on her birthday or text her when you hear news of her engagement. However, if your man continues to reach out to his former partner, especially within a year of a breakup, it's a bad sign. Observe if his ex continues to play this pal and lead him on. If she's the first person he calls - instead of you - when he wants to convey good news or just talk with someone, you are not even in the game.


4. He is friends with her family
If he still visits her family at holidays and dinners, it is a sign that he can't sever ties. It might sound harmless, but watching a baseball game with his ex's dad is not desirable behavior.


5. You are constantly compared to her
It's nice that he tells you how great you are, but if the statement is followed by a comparison with his rotten his ex was, there's some leftover angst in him. Whether you are a better cook, lover or sports fanatic than her doesn't matter; the fact is that you are being compared to someone he used to date. This is probably his way of considering you his prospect but this makes it more evident that he still pines for her.
,

Did you miss YES-FM Entertainment News at 6:45? Watch it on our
YouTube Channel
! Click above to listen!