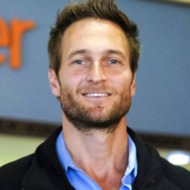 Jennifer Garner has something unusual in common with her new boyfriend John Miller: They're both in the process of finalizing a lengthy divorce.

Like the 46-year-old actress, the CEO of holding company CaliGroup is technically still married to his spouse. He first filed for divorce from his wife, violinist Caroline Campbell, with whom he shares two children, all the way back in 2011. The case is still pending at a Los Angeles County court, records show. Like Miller, Campbell has also moved on; she is dating businessman Christopher Estwanik, who also has two children from a previous relationship.

Affleck and Garner, who share three children, announced their separation in 2015, filed divorce papers in 2017 and reached a divorce settlement in August. Earlier this month, a Los Angeles court approved a request Garner had filed to have a retired judge be appointed as a temporary judge to oversee the case, which was expected to accelerate the process. Their divorce is still pending, records show.