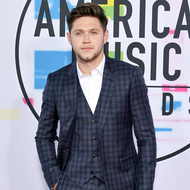 One Direction member Niall Horan is recovering after undergoing sinus surgery earlier this week.
Back on Wednesday, the 25-year-old told fans he had a sinus infection. "Sinus infection is a real pain in the face," he tweeted, alongside an emoji blowing its nose and another with its mouth covered.
On Friday, he let fans know he had sinus surgery, and everything is going well.
"Just wanted to let you guys know that I've had my sinus surgery and recovery is going well. As I said I'll be laying low for a while but thought you might want to know that part," Horan tweeted.
Horan's fans were happy to hear he is doing better and told him to get well soon.
"Take care, we'll pray for your fast recovery. Rest well. WE LOVE YOU," one fan wrote.
"Glad it's going well!!! Hope you feel better soon. Take all the time you need. Sending you lots of love and well wishes," another added.