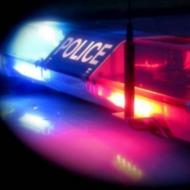 CANADA — A Lower Sackville man is facing several charges after offering to pay for a RCMP officer's meal early Wednesday morning. RCMP say that just before 2 a.m., the officer was at a drive-through on the Bedford Highway when the driver of the vehicle in front of him offered to purchase the meal.
The officer got out to tell the driver that the offer was appreciated but couldn't be accepted, and noticed the would-be benefactor appeared to be impaired.
The 42-year-old driver's breathalyzer test showed he was double the legal limit for driving. He is facing charges of impaired driving, driving while suspended and operating an unregistered vehicle. He is scheduled to appear in Halifax provincial court on Dec. 6.